Blog Home
3 Sign of a Good Property Manager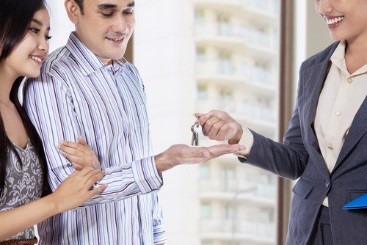 Many of you are starting the hunt for your first apartment. You've thought about location, your budget, your must haves and your deal breakers. However, one item that people often overlook when they are apartment hunting is making sure that they also pick the right Property Manager. A bad Property Manager can totally ruin your first apartment experience. But here are three signs of your next home is managed by a good Property Manager:
Responsive and keeps open communication with residents.
When your dishwasher breaks, or you're having pest problems, a good Property Manager will be responsive in a timely manner. They usually handle repairs and keep you in the loop. Remember that some problems may be your responsibility if they are so specified in the lease. For example, some rental agreements will list home appliances that will be the resident's responsibility to repair or pay for repairs. So before you overload your washing machine with three weeks worth of clothes, check up your rental agreement first and know what you're responsible for, and what your community is responsible for.
Respects your privacy.
A good Property Manager will understand that while you are renting out their apartment, you are creating a home for yourself and deserve privacy and respect for boundaries. Except for emergency repairs (burst water line and like), a respectful Property Manager will give you notice if they need to stop by the apartment and will schedule the visit so that you can be home. They will not make changes to your apartment without asking you, or give negative feedback about your decorating style or how you are using the space, as long as you are not in violation of your lease. It's important to establish this boundary with them early on and a good Property Manager will respect that.
Explains your rental agreement clearly and answers your questions honestly.
Are you in charge of your own utilities? Which ones? Do you have a grace period for late rent? Where are you allowed to park a car if you have one? A good Property Manager will write out the rental agreement very clearly so that everyone is on the same page for what the rules are, and what the expectations are. If you ask a question about the lease, look to see if the manager answers a question easily and honestly. If their answer is vague, maybe they are hiding something? Do they avoid questions? Nothing is worse than finding out that something is written and finalized in the lease when you didn't mean to agree to it. Make sure you understand everything and know what you're getting yourself into. When you're moving into your first apartment, you are probably also starting a new job or new school and you have enough to worry about without having to deal with a bad Property Manager! Do your homework and if you feel uneasy about renting from a particular place, move on. It's ok to wait until your find a place where you feel more comfortable with the landlord. You may even need a reference from them later on in life, so pick someone you can get along with and trust! Luckily you've found 520 Park Avenue, and you can rest assured that the building, manager and staff are up to par!